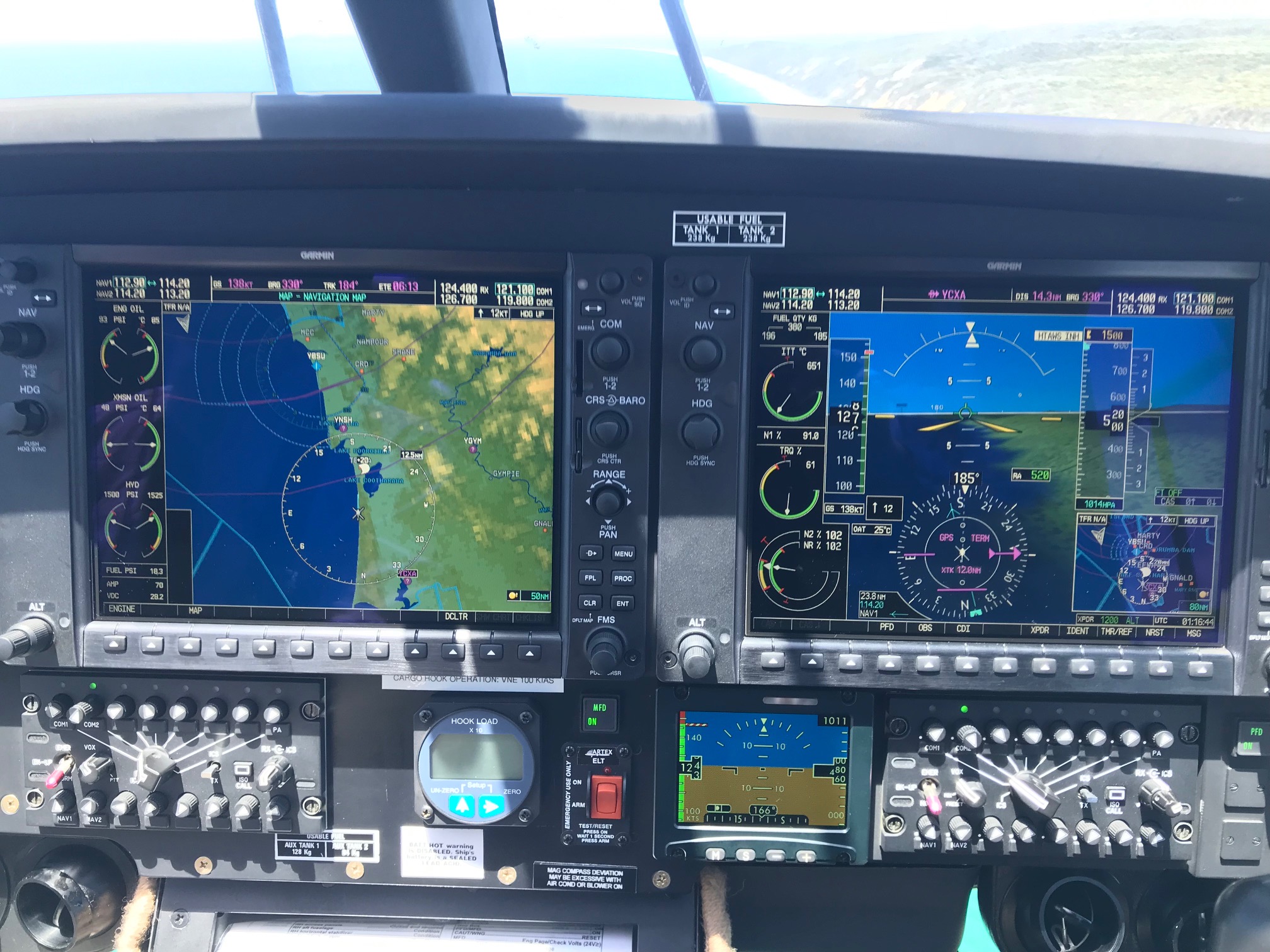 Diploma of Aviation – Instrument Rating – AVI50519
The Diploma of Aviation – Instrument Rating enables commercial pilots to kick-start their career as an off-shore pilot, EMS pilot or marine transfer pilot just to name a few career opportunities. It is a full-time course, delivered five-days a week over a period of 12 weeks.
Training is undertaken at Helitec's training base located at the Sunshine Coast Airport. The Sunshine Coast Airport provides valuable flying experience in controlled airspace, with many instrument approach airports just a short distance away. The Sunshine Coast also offers an idyllic training location, with excellent surfing beaches, sunny warm weather and a wide variety of accommodation available. 
This qualification provides all the theoretical and practical skills and knowledge required for pilots to gain their Instrument Rating, in compliance with the relevant regulatory requirements of the Civil Aviation Safety Authority (CASA) and national operating standards. The training addresses the competency standards in the Civil Aviation Safety Regulations (CASRs) Part 61 Manual of Standards. 
The program delivers the following units of competency:
AVIF0029 Implement threat and error management strategies
AVIF0030 Manage safe flight operations
AVIH0013 Plan a flight under instrument flight rules
AVIH0015 Plan a flight under night visual flight rules
AVIH0016 Navigate aircraft under night visual flight rules
AVIH0017 Navigate aircraft under instrument flight rules
AVIW0032 Operate and manage aircraft systems
AVIY0033 Operate aircraft using aircraft flight instruments
AVIY0044 Conduct a 2D instrument approach
AVIY0045 Conduct a 3D instrument approach
AVIY0050 Perform instrument arrival and standard arrival route procedures
AVIY0073 Operate aircraft in the traffic pattern at night
AVIY0074 Perform non-published instrument departure procedures
AVIY0075 Perform published instrument departure procedures
AVIY0076 Perform visual circling approach
AVIY0081 Conduct a 2D global navigation satellite system non-precision instrument approach
CASA IREX